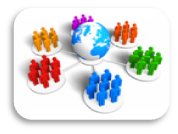 Global Business Development
You have built distinctive product, plant or processes and now feel ready to explore the global market. At this stage you need a partner who has multidimensional understanding of global markets - Regulatory, Therapy trends, geo-political and local marketing partners. An end to end solution from one partner can hasten your profitable global market entry.
Synerzys works on 3 step model to facilitate your global market entry.

| | |
| --- | --- |
| Best fit Portfolio: | Identify the Products / Services that would be most relevant for global markets. |
| Best fit Strategy: | Craft strategy to enter global markets from regulatory, geographical & commercial perspectives. |
| Best fit Partners: | Tie up with local partners that have proven credibility & competence. A partner with |
| | Marketing prowess |
| | Growth aggression |
| | Complementary product portfolio |
| | |
| --- | --- |
| LATAM - | Brazil , Argentina, Mexico, Chile, Colombia, Guatemala, Peru, Bolivia, Venezuela, Paraguay, Uruguay |
| CIS - | Russia, Kazakhstan, Belarus, Ukraine, Uzbekistan |
| MENA - | Turkey, Iran, Iraq, Saudi Arabia, UAE, Egypt, Algeria, Morocco, Tunisia, Libya, Mauritania, Senegal |
| AFRICA - | S. Africa, Botswana, Nigeria, Kenya, Namibia, Tanzania, Uganda, DRC, Niger, Sierra Leone, Ghana, Sudan, South Sudan, Djibouti, Eritrea |
| ASIA - | Thailand, Cambodia, Malaysia, Singapore, Vietnam, Myanmar, Philippines, China, S. Korea, Japan, India, Bangladesh, Pakistan, Nepal, Sri Lanka |